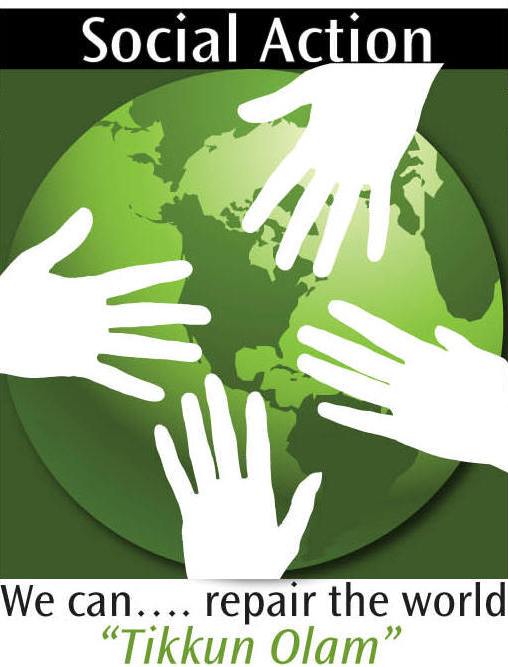 Social Action
"We can…repair the world"
Tikkun Olam
---
Social Action Committee Mission Statement
To involve the Congregation to participate in Tikkun Olam "Repairing the World" by serving those who are disadvantaged or in need. We strive to educate and provide avenues for adults, youth and children to do Social Action and Advocacy to help local, national and international causes and promote greater social justice.
---
Contact Information
Social Action Co-Chairs: Nancy and Nat Nussbaum
---

RAC:  URJ Religious Action Center
Get involved by registering for Social Advocacy weekly updates from RAC.
Click here to register.
---