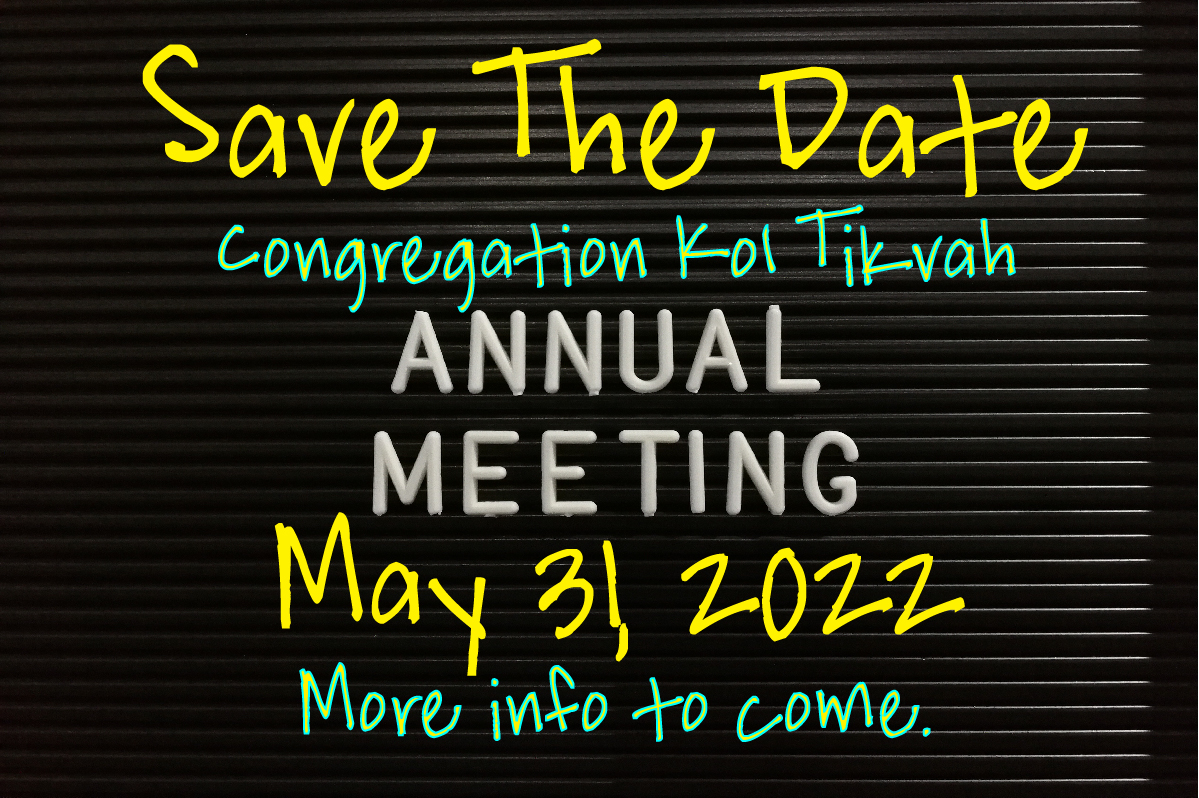 Join us on Tuesday, May 31, 2022 at 7:00PM for our Annual Meeting.
On May 9 our Board of Trustees approved, by a two-thirds vote, an updated and revised set of bylaws to be presented for congregational approval at the annual meeting on May 31.  At the annual meeting, the bylaws will require a two-thirds vote of a quorum to be approved.  We  hope and expect that this will be achieved.

As you know, CKT has been in existence for thirty years and the current bylaws have proved worthy for much of that time.  However, they are in need of updating, and to that end I convened a Bylaw Revision Committee made up of Jeffrey Light, Ken Rubin, Denise Levine, Jennifer Levin-Tavares and others.  Over the last many months they have worked diligently to revise the bylaws in painstaking, line-by-line scrutiny, addressing issues that have brought unnecessary challenges and modernizing our rules to fit our current goals and needs.  From there they, along with members of our Board of Trustees and other congregants, have created what we believe to be modern, flexible and appropriate bylaws for our synagogue.

I have enclosed a copy of the new by-laws, along with an explanatory statement highlighting amended and restated by-laws from the committee.  Please feel free to review what is being provided and to contact us with questions in advance of the annual meeting.

REMINDERS:
On Monday, May 16 you can come and meet and speak with Cantor Debbie Hafetz, who, with congregational approval at the annual meeting on May 31, will become our new Cantor. 

Hope to see you there!