Event details
7:30 pm
Wednesday | August 6, 2022
This year with so much happening in our world including the brutal war in Ukraine, threats to our freedoms here at home and the devastating effects of climate change, we will look to the wisdom of our ancestors who also faced existential threats and learned how to survive and even thrive in the aftermath of national disaster.
In short, what can Tisha B'Av teach us about perseverance, determination, renewal and hope? Please join Rabbi Boxman and Cantor Debbie Hafetz for this enlightening and moving service on Saturday, August 6, 2021 at 7:30PM (Oneg Room).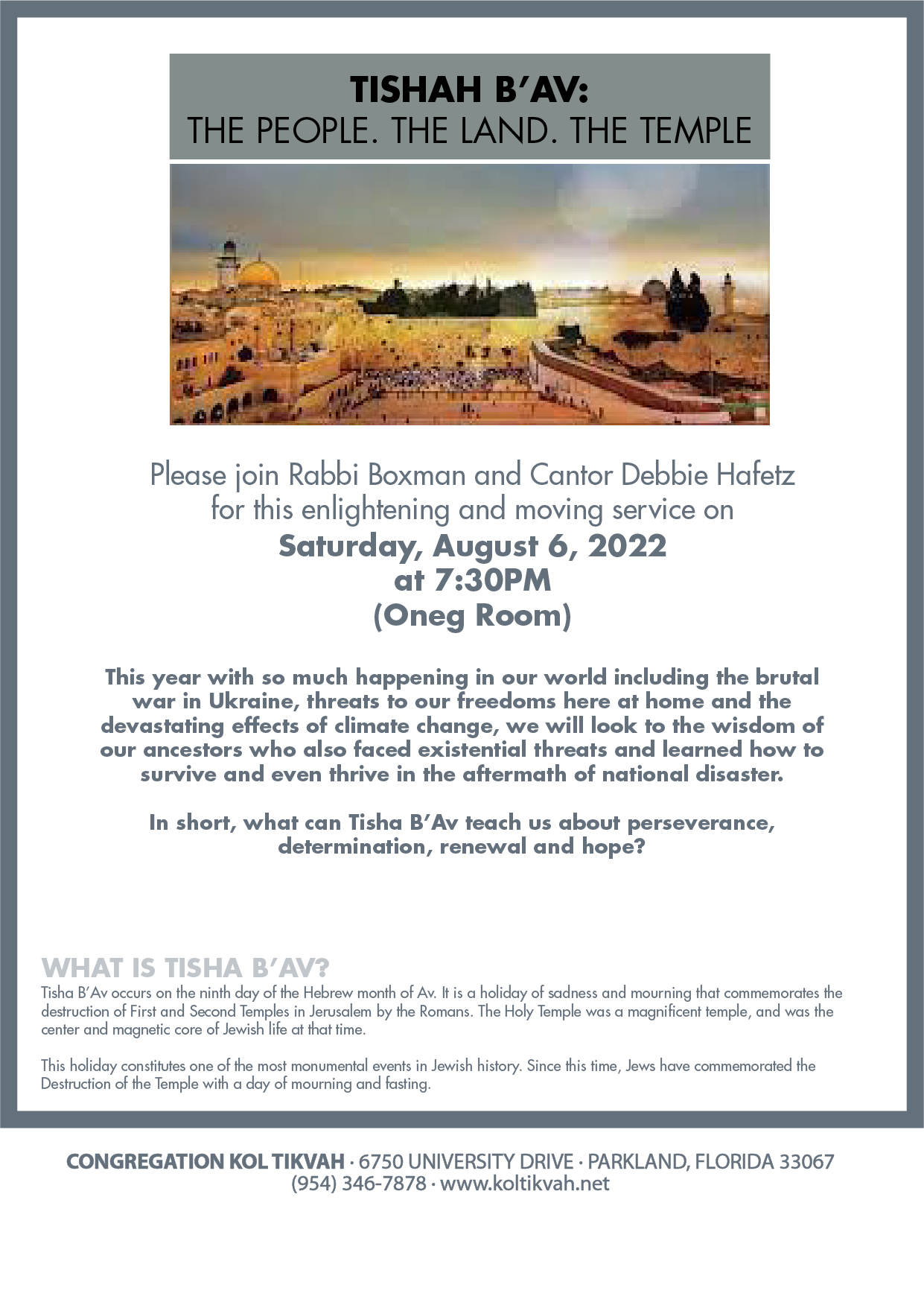 What is Tisha B'Av?
Tisha B'Av occurs on the ninth day of the Hebrew month of Av. It is a holiday of sadness and mourning that commemorates the destruction of First and Second Temples in Jerusalem by the Romans. The Holy Temple was a magnificent temple, and was the center and magnetic core of Jewish life at that time.
This holiday constitutes one of the most monumental events in Jewish history. Since this time, Jews have commemorated the Destruction of the Temple with a day of mourning and fasting.