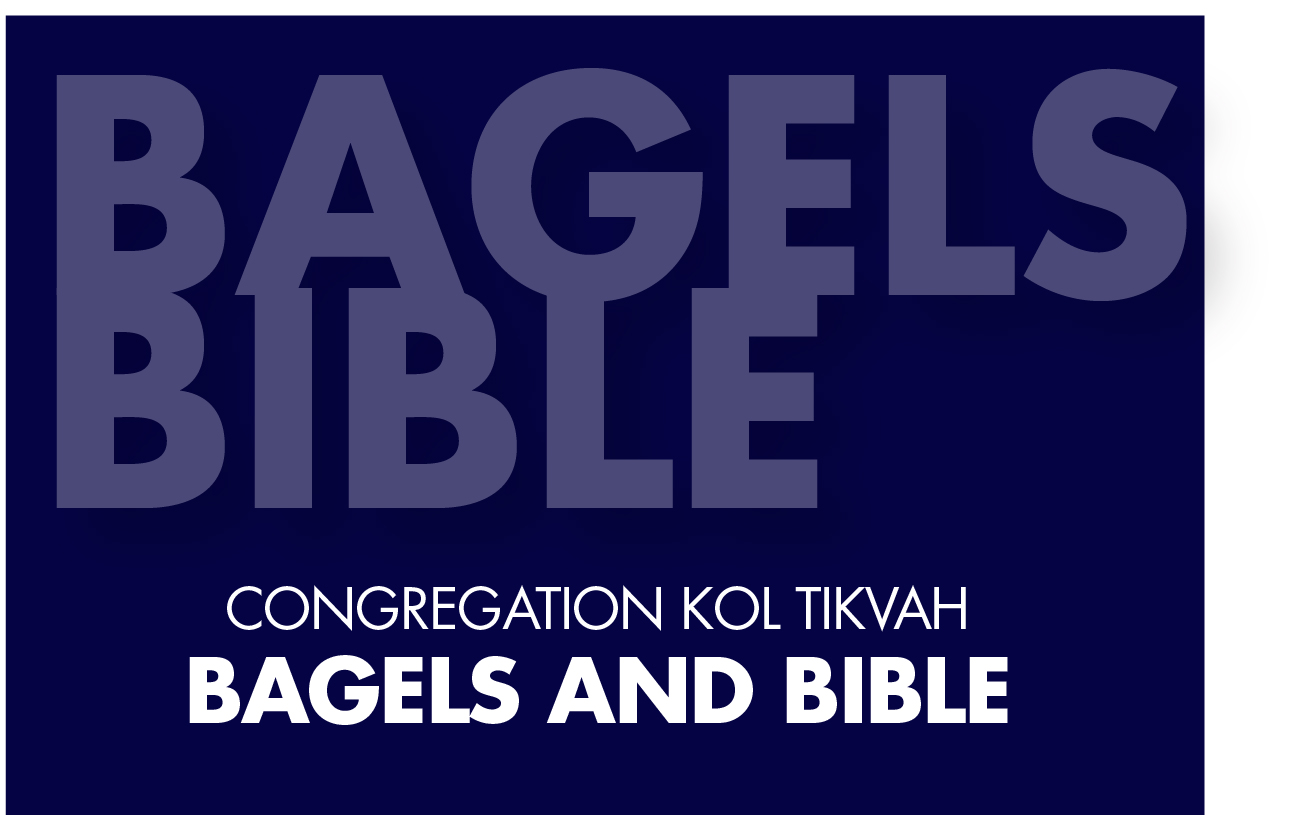 Join us for Bagels and Bible every Saturday morning at 8:45AM followed by Shabbat Services at 10:15AM.
UNTIL FURTHER NOTICE…Food service unfortunately is again being suspended. Please consume breakfast outside prior to the beginning of class.
Additionally, we are asked that those who have signed up to bring refreshments should refrain from bringing food for the group.