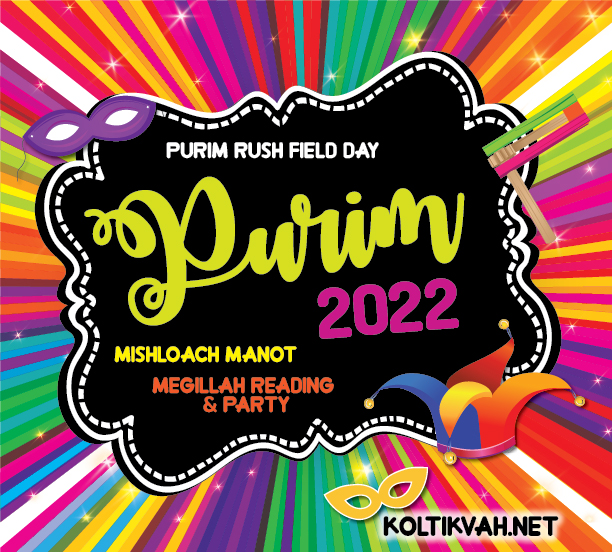 Welcome to Congregation Kol Tikvhah ALL THINGS PURIM! We have many amazing events and activities planned to celebrate the holiday. A PURIM RUSH Family Field Day, PRE-PURIM Get Together and Megillah Reading, Mishloach Manot Baskets and more!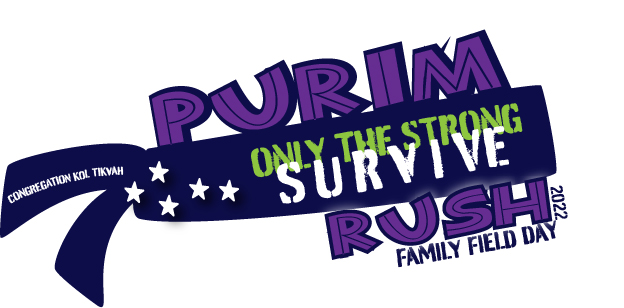 PURIM RUSH FAMILY FIELD DAY!
Are you strong enough? Are you brave enough to finish? Are you ready to have some fun? YES?
Join CKT'S Religious School for its PURIM RUSH FAMILY FIELD DAY on Sunday, March 13, 2022 at 9:00AM. This will be held at Pine Trails Amphitheater. For more information, please contact Jen Levin at jenlevin@koltikvah.net.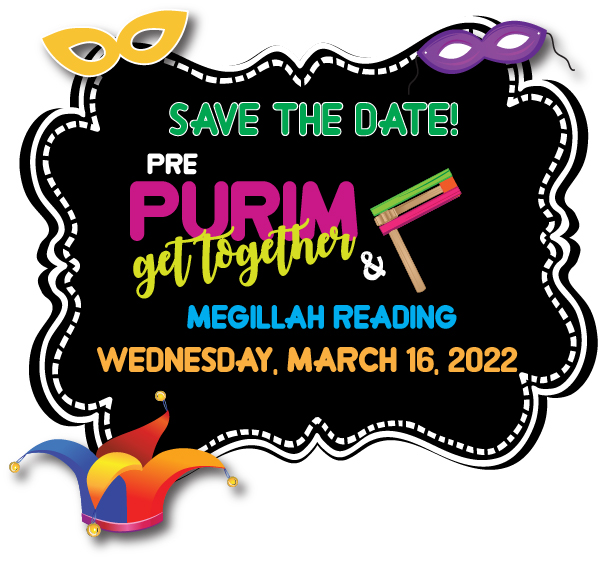 PRE-PURIM GET TOGETHER AND MEGILLAH READING
FREE PIZZA ∙ FAMILY PROGRAM AND ARTS AND CRAFTS ∙ COSTUME PARADE…DOES THIS SOUND LIKE FUN? Then join us!
Join us for our Purim Get-Together and Megillah Reading with Rabbi Boxman and Cantor Arnold. First, join us for a FREE Pizza Dinner and Family Program with Arts and Crafts. After, hear the Megillah — The Story of Esther told by Rabbi and Cantor. Don't forget to bring your grogger and wear your favorite costume. See you there!

WHAT IS MISHLOACH MANOT?

Mishloach Manot (meesh-LOW-ach mah-NOTE) also called a Purim basket, are gifts of food or drink that are sent to family, friends and others on Purim (/poo-rim/) day. The mitzvah of giving mishloach manot comes from the Book of Esther. It is meant to ensure that everyone has enough food for the Purim feast held later in the day, and to increase love and friendship among Jews and their neighbors. Mishloach Manot brings peace and harmony and shows the unity of a community. Sending a basket is a fantastic opportunity to let your family, friends, teachers, staff, and business associates know how much you appreciate them! Click here to order your baskets.

Baskets will be available for pick up starting on Monday, March 14th through March 17th from 9:00AM to 5:00PM and Friday, March 18th from 9:00AM to 4:00PM.