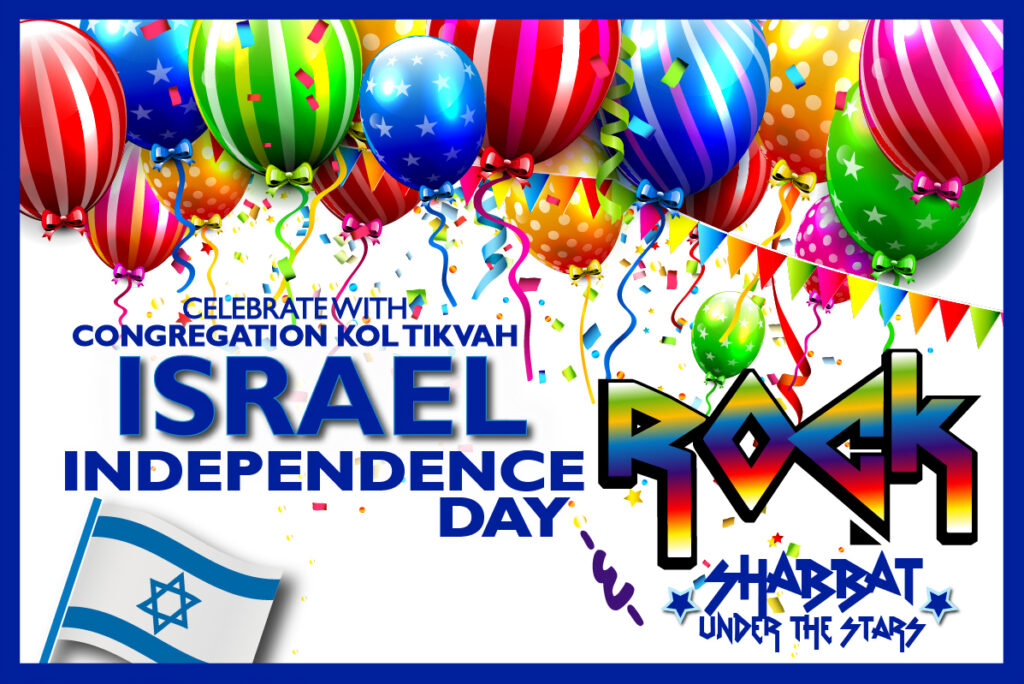 Did you hear? Parkland Amphitheater was the PLACE TO BE Friday night! Why? We had our Rock Shabbat Under the Stars/Israel Independence Day celebration and we ROCKED!
Festivities started at 5:30PM where CKT and PJG ECC families and friends gathered (social distanced of course) and had a picnic dinner. They either brought their own or ordered from All Star Pizza and Huey Magoo's! Yummmy for sure.
Kids were able to run around and play; parents were able to schmooze and catch up with friends who they haven't seen in almost a year! What an amazing turnout for our return of Rock Shabbat!

The KT Band was AMAZING! Everyone sang along with them and cheered and danced! It was a perfect gathering, a perfect night and looking forward to our next big event. Here are some pictures from the evening and if you were not able to attend or watch via live stream on Facebook; tune in here.